Photo ID Card Design Software
Monday, 15 June 2020 | Spectrum ID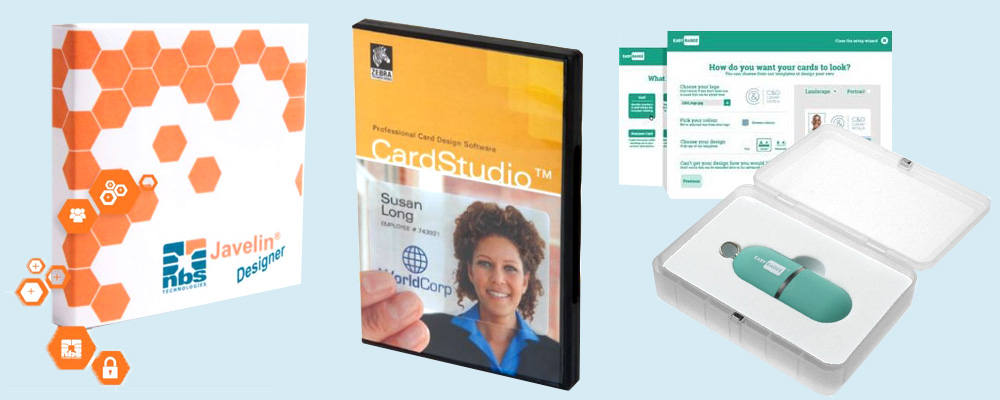 The choices are many and varied, with each manufacturer and independent offering design software packages.
All the major brands such as NBS Technologies / Javelin, Zebra (Zmotif Card Studio), Easybadge, Datacard, HID, Magicard, & CardPresso to name the main contenders.
What areas can we produce photo ID cards for?
Entertainment, Telecommunications, Health, Transit, Education, Corporate, Financial, Government, Security Personel, Care staff, to name a few.
Personally I have used Card 5 Professional through several generations of the software, with great success. Card 5 was eventually bought out by Zebra to become what is now the basis of the ZMotif range. These vary in complexity depending on the requirements of print usage. Classic, Enterprise, Professional, or alternative options per distributor.
Like all things, the ID card software is designed to be user friendly, though it may still require a little study on your part. In theory, they are specialist graphics packages. If all you need to do is issue a card with the basic information such as name and role, perhaps also a date and website address plus the obligatory photo, a basic ID card software package will possibly suffice.
Whilst each brand will offer slightly different capabilities within their product offerings, within each range they will all offer virtually the same features (although you may have to purchase the Professional version of your software to gain access to all the software's capabilities.
After that point, you need to evaluate your print requirements as the difference between a free basic package and a top-of-the-range professional package is quite steep, not only in the functions that the software offers but also (as with most things) the cost of the package.
But that said, should you wish to go for the "Professional" package, you should expect to have such features as listed below included in your package. (The example text is taken from the Zebra Motif Card Studio 2 information.)
Data management projects: Unlimited
Card designs Unlimited
Data records N/A Unlimited
General Features:
Automatic updates
Intuitive user interface
Photo capture: includes facial recognition with auto crop and file upload
Signature capture, upload and cropping
Single, double-sided and batch printing
Languages supported: English, Dutch, French, German and Polish
Design Features:
Create card designs
Card design examples
Static elements (text, images, shapes)
Element styles (colour, border size, transparency, etc.)
Dynamic data fields
Biometric placeholders (passport photos, signatures)
1D/2D barcodes with integrated barcode formats
Dynamic logos
Plus full external database connectivity capabilities for MS Access, MS SQL, MySQL and Oracle databases. Generic ODBC driver support Multiple project files. Full Smart Card Encoding functionality including MIFARE Classic, Plus & DESFire Unlimited projects Smart Card, Studio editor for Smart Card encoding integration.
And if all that is not enough to deal with, HID offer a cloud-based package, which is chargeable on the volume of cards produced. I believe you can buy credits for this purpose (you would need to check that before signing up for the package). Do not forget that you will also require the relevant encoder fitted to your ID Card Printer to work with the software. And of course, the basic card stock for the application be it Mifare or one of the other access control cards.
I have used software packages from the very basic to the professional. It goes without saying that the professional packages are generally the better option. Whilst you may not require the advanced features that often, the ability to perform tasks such as rounding the corners of your jpeg image can make a big difference to the look of the card. Or adding a bar code, in its many varieties, will make the finalised image more attractive.
I have found over the years that whilst people who are issued with an ID card as part of their job contract use them, not that many people like wearing them. So a well-designed and attractive ID card can not only enhance the image of your company or organisation, it can also lead to a more engaged employee relationship.
No matter which software package you choose, be it a free or paid version, I wish you all happy printing in the future!
To view the software that we currently offer visit https://www.spectrumid.co.uk/id-card-design-software.html