SpectrumID Media
Tuesday, 31 January 2006 | Spectrum ID

So what's new in the world of Spectrumid. Omni-directional Bar code scanners by Syble.
In the security sector, we will soon be adding Anti Intruder products from Castellex. They look the business! for keeping your premises safe. Be it a Villa in the sun or a jewelry, shop; maybe your premises. A break in could ruin your business.
With a Castellex security product, your premises and stock remain intact.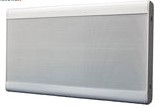 Have you seen the new Net2 Premium Monitor from Paxton. "Looks Good" It comes with a capacitive glass touch screen and free concierge management as well. Plus 25 great background themes.

Enjoy two-way video communication when used in conjunction with a Net 2 Entry touch panel.
I cannot wait to get my sticky fingers on one, can you!
Find the above products on the website @ www.spectrumid.co.uk