Warehouse optimisation with OPTICON
Friday, 18 June 2021 | Spectrum ID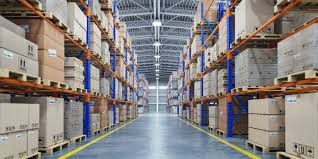 Companion scanners can quickly and easily capture barcodes and transfer them to any smart device; or memorise the information for use later.
They are lightweight and user friendly, making them ideal for your picking, stocktake and goods in / out operations.
Increases speed and accuracy
In your picking, stocktake and goods in/out processes versus paper-bases systems
Easy to carry all shift
At just 62mm long and weighing just 29g
Connects to any smart device
Simple pairing to any tablet, PC, iOS or smartphone device via Bluetooth or USB cable
Durable and reliable cabled barcode scanners
The L-46 can be a robust 1D or 2D scanner, and is designed to survive testing environments where there is a risk of dropping onto a hard floor.
Interchangeable interface cables and easy configuration with the free OptiConfigure tool allow you to use the L-46 anywhere within your business.
Rugged hardware for your WMS application
Using rugged hardware will drive down the cost of device ownership, but reducing costs from repairs and replacement.
If your WMS is Android based there are a lot of devices for you to evaluate, and we recommend the H-31 where toughness and reliability matters.