Advanced Access Control Solutions from Freevolt Technology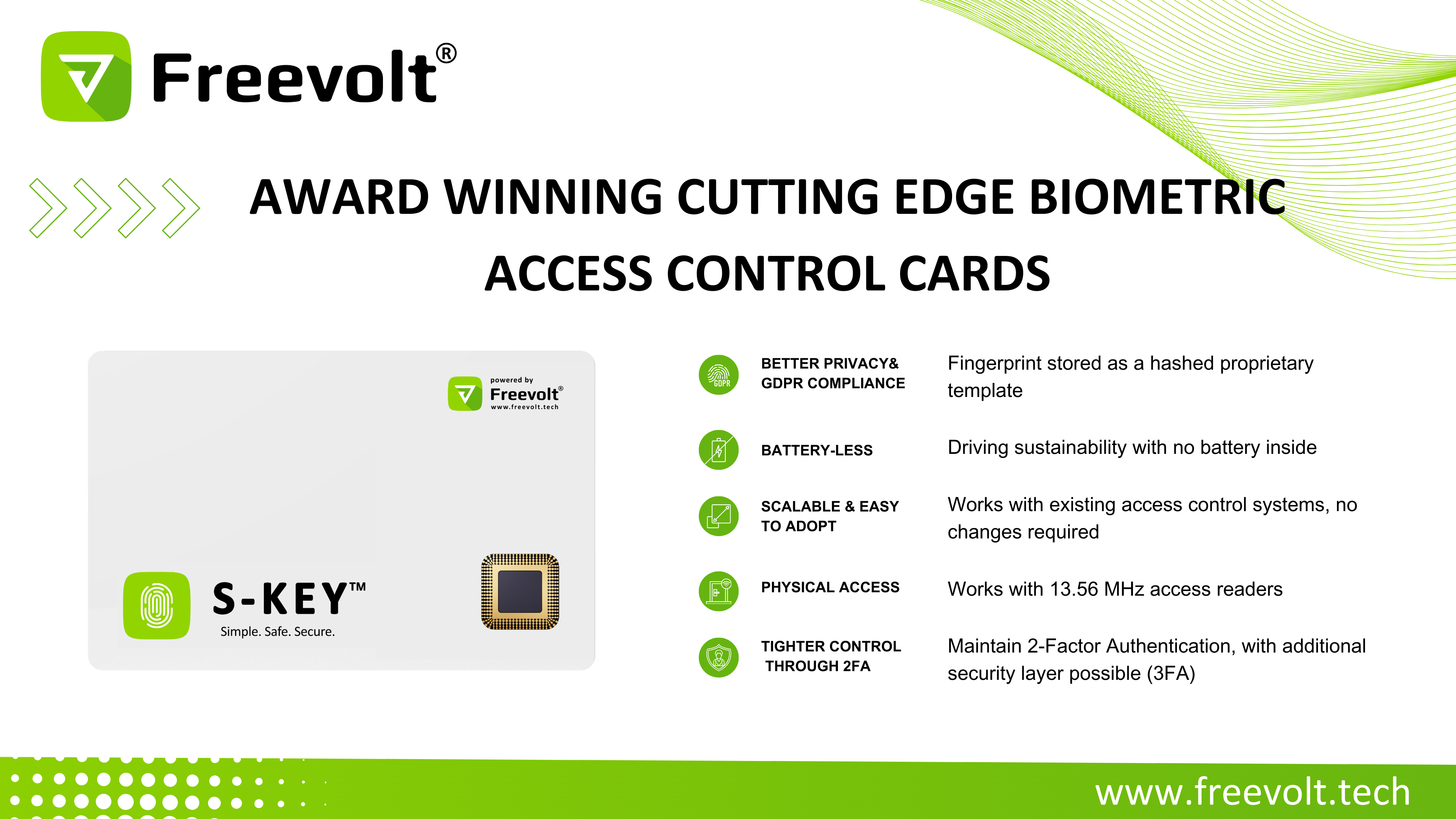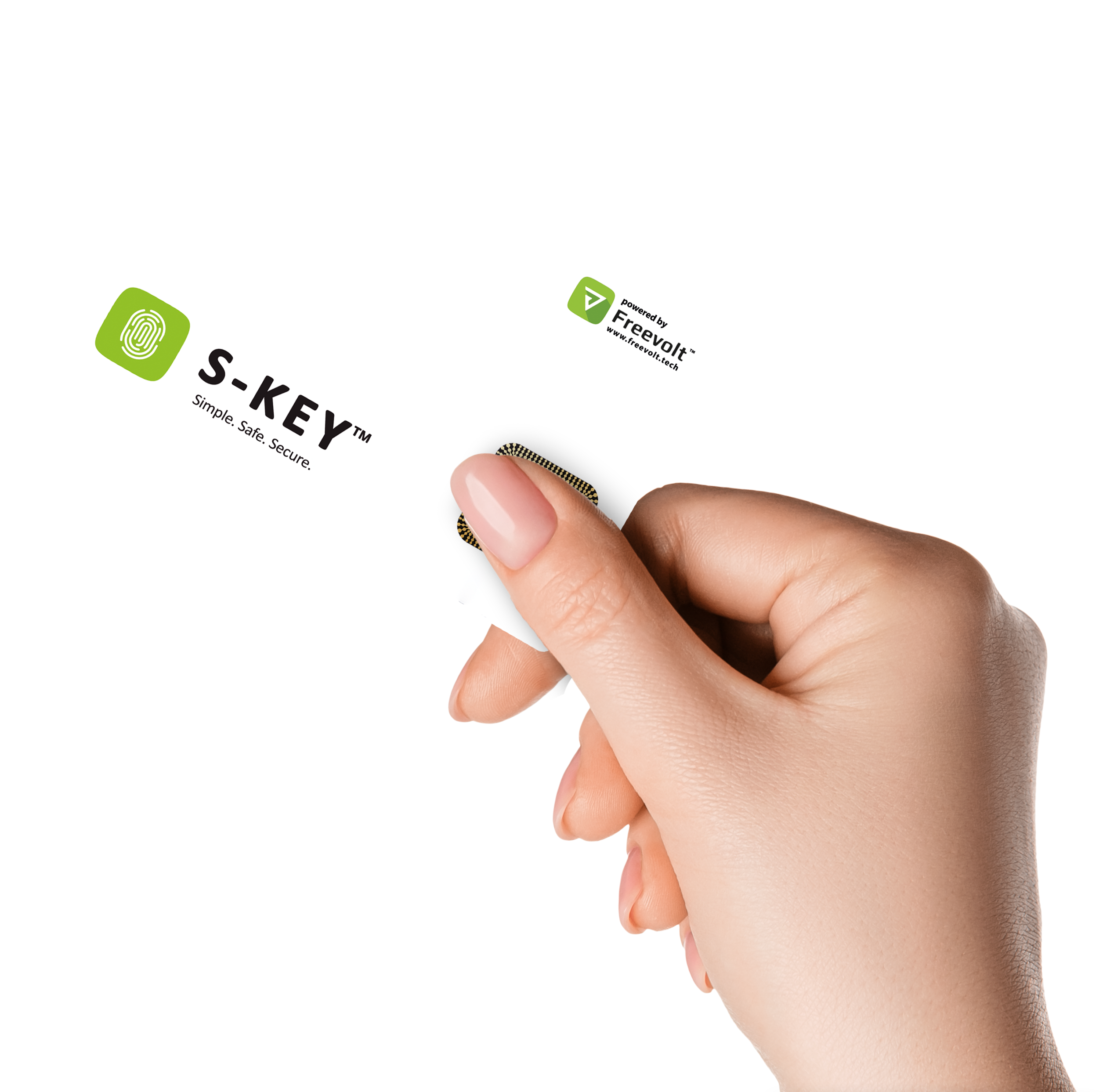 Freevolt's radio frequency (RF) energy harvesting technology is capable of using existing RF sources, such as access control readers, mobile phones and point-of-sale (POS) terminals, in order to combat card fraud by unlocking additional power to drive biometrics, Dynamic CVV, and other enhanced security measures.
Freevolt has also developed a series of novel system designs to meet the growing need to extend the operating life of electronic devices between charging. Typical applications include harvesting power from near-field communication (NFC) devices across a wide range of smartphones (iOS and Android) and fixed readers, matching the RF field of battery-powered smart card door readers, and powering environmental monitoring sensors solely using harvested RF energy.
Generating higher power, enabling greater functionality
No regulatory or infrastructure changes - with existing card technologies
Enables better security and UX / speed
Fits into the existing card footprint and thickness
Uses off-the-shelf components
No recharging or charging batteries: it works whenever you position it next to a card machine
Propriety technology with multiple patents filed/granted
To find out more or to order this Biometric Access Control Card follow the link to https://www.freevolt.tech